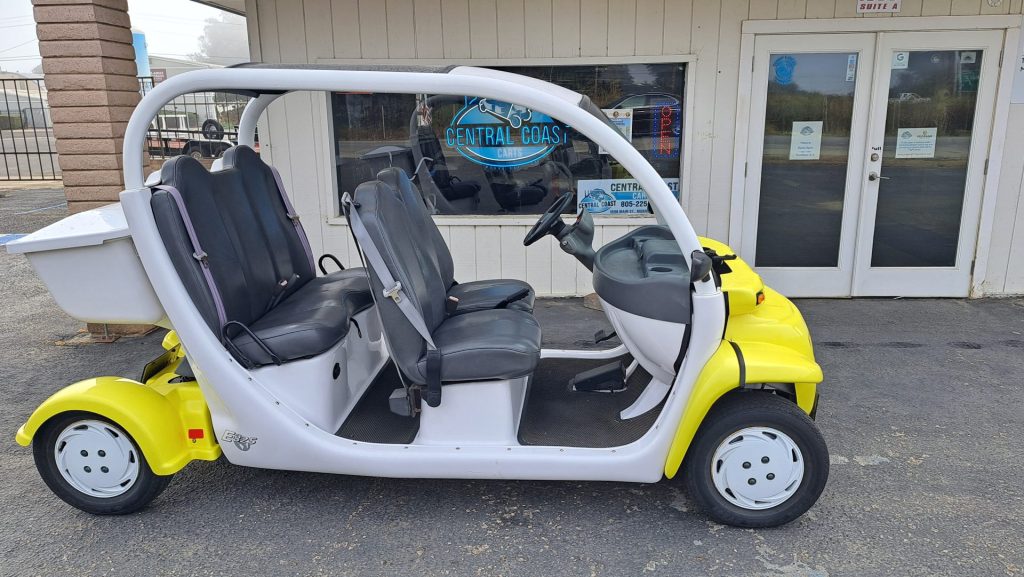 Welcome to Central Coast Carts, your one-stop destination for the finest selection of golf carts on the Central Coast! Whether you're a golf enthusiast, a utility vehicle seeker, or simply looking for a fun ride, our website has got you covered. In this comprehensive guide, we'll showcase the top reasons why Central Coast Carts is the go-to place for all your golf cart needs, along with tips to enhance your experience and ensure you find the perfect cart that suits your requirements.
A Vast Selection of Quality Golf Carts
At Central Coast Carts, we pride ourselves on offering an extensive range of top-tier golf carts. From electric and gas-powered options to various seating capacities, our inventory is carefully curated to cater to every need. Whether you're looking for a sleek and stylish cart or a robust utility vehicle, you'll find the perfect match right here.
Quality and Reliability
We understand that investing in a golf cart is a significant decision, which is why we prioritize quality and reliability above all else. Each golf cart available on Central Coast Carts is sourced from reputable manufacturers known for their craftsmanship and durability. Rest assured that you'll be making a long-lasting investment when you choose us.
Expert Buying Guides and Reviews
Choosing the right golf cart can be overwhelming, especially with so many options available. That's why we offer expert buying guides and in-depth reviews to help you make an informed decision. Our team of golf cart enthusiasts has meticulously researched and tested each product, presenting you with honest insights and recommendations.
Personalized Customer Support
At Central Coast Carts, we believe in delivering exceptional customer service. Our friendly and knowledgeable support team is always ready to assist you in finding the perfect golf cart that aligns with your preferences and budget. We aim to make your shopping experience smooth and enjoyable from start to finish.
Competitive Pricing and Special Offers
We understand the importance of affordability, and that's why we offer competitive pricing on all our golf carts. Additionally, keep an eye out for our exclusive special offers and promotions that provide even more value for your money. We want you to feel confident that you're getting the best deal on the market.
Hassle-Free Financing Options
We believe that everyone should have the opportunity to own their dream golf cart. Therefore, we offer hassle-free financing options, making it easier for you to bring home the cart you desire. Our straightforward financing process ensures a seamless experience and lets you enjoy your golf cart without unnecessary delays.
Conclusion
Central Coast Carts in California stands tall as the leading destination for golf carts on the Central Coast. With a wide selection of high-quality carts, expert buying guides, top-notch customer support, and competitive pricing, we are committed to providing you with the best experience possible. Start your journey towards the perfect golf cart today by exploring our website and taking advantage of our special offers and financing options. Remember, your ideal golf cart is just a few clicks away!